Split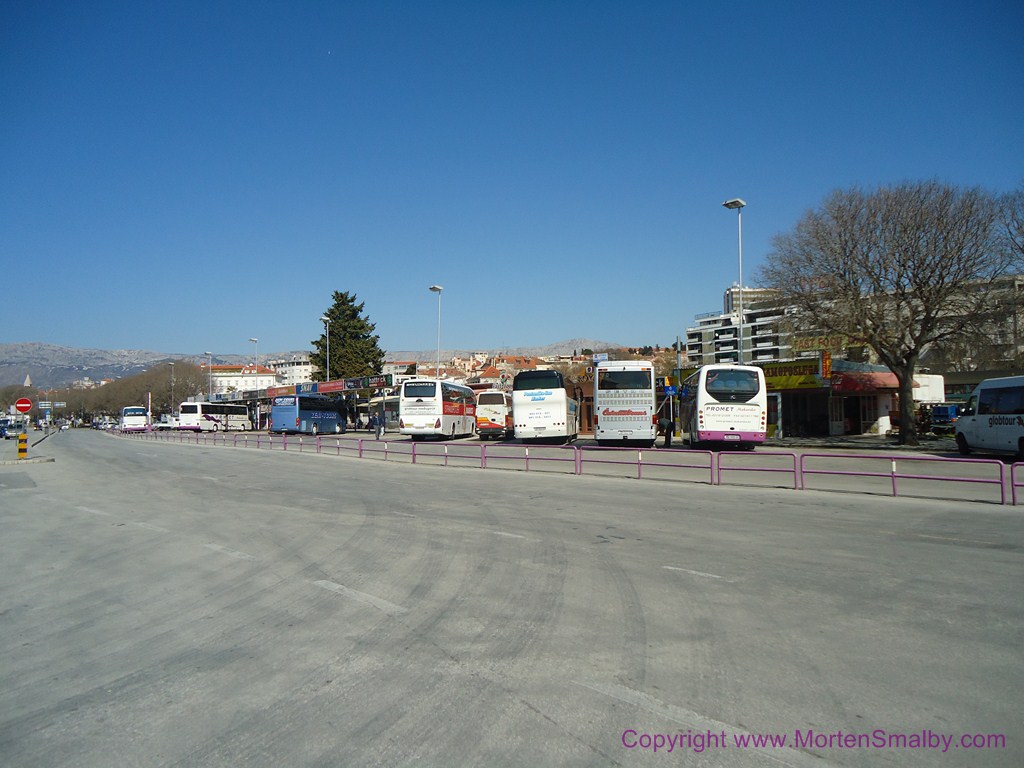 The main bus station in Split is located in the heart of the town, next to the harbour and the main railway station, which makes it easy for travellers to transfer between different means of Transport. As the second largest city in Croatia, the bus station in Split can get quite busy, so it is advisable to schedule a bit extra time for buying your ticket.
---
Facilities at the bus station in Split
It is possible to wait inside at the bus station, but don't count on finding a seat, as alternative there are plenty of coffee bars in the next door neighbourhood. Outside of the terminal building ATM machines can be found (remember to have change if you have luggage for the hold, which is charged extra by the conductor).
In the neighbourhood, several fast food restaurants, offering sandwiches, pizza slices and other snack can be found, also several kiosks for buying water for the trip can be found next door. Nearest internet café is about 200 meters from the bus station.
---
Accommodation close to the Split bus station
If you should arrive late at the main bus station in Split and are looking for hotels in the neighbourhood, we can recommendation hotel luxe, info about hotel you can find here, the hotel is situated only 3 minutes walk from the main Bus station, if you come with local bus from the airport, you will end and the main bus station for local buses, the closest hotel compared to this bus station is hotel Globo, here you can find information about the hotel.
---
Popular routes from Bus station Split
From Split it is possible to reach most destinations in Croatia; here we have listed some of the most popular destinations:
National long distance Buses
Regional Bus routes
International Bus Routes
---
Station location
View
Bus station Split
in a larger map
You can find all the information about getting to the airport in Split here.
You can find all the information about travelling to Hvar town here.
Address of bus station:
Obala Kneza Domagoja br.12, 21000 Split, Republika Hrvatska
Phone (Main office):
+385 (0)21 329-180
Info phone (domestic traffic):
+385 (0)60 327-777 (Premium number)
Info phone (foreign traffic):
+385 (0)21 329-199
E-mail (information):
info@ak-split.hr