Airport Rijeka-Krk Transportation
---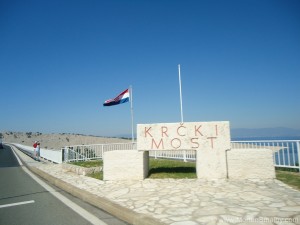 The airport Rijeka Krk is situated 30 km from the centre of Rijeka on the Island Krk. Flying to Rijeka airport is the perfect choice for those travelling to the islands, Krk, Cres, Losinj and of course for those heading for destinations in the Kvarner bay area.
Getting to and from the Rijeka-Krk airport
Door to door Transfer.
The easiest and most comfortable way to travel from the airport to Rijeka or other destinations in the area, is by pre-booking a transfer. A driver will then be waiting at the airport upon your arrival. You can see prices and pre-book a transfer to Rijeka here, and to almost any destination in Croatia here.
By rented car:
If you drive from the airport and are heading for Rijeka or other destinations at the mainland you have to pass the bridge to the mainland which will cost you 35 Kuna. If you are travelling to Island Cres or Losinj, you will have to drive to Valbiska where you have frequents connections to Merag on Island Cres. If you haven't rented car yet, you can find a large selection of car rental offers from the Rijeka airport here.
Airport bus:
in connection with arrival of each scheduled flight at the Rijeka airport, there is an airport bus which leaves shortly after the arrival. The airport bus drives to the Jelačićev square in Rijeka, which is about 1.5 km from the main bus station, and 2 km from the train station in Rijeka. The airport bus also continues to Opatija. Price for the airport bus to Rijeka is 50 Kuna and 70 Kuna to Opatija, tickets can be bought on the bus. Under normal circumstance you should be in Rijeka app. 1.5-2 hour after arrival of your flight. The airport bus to the airport departures from Opatija 3 hours before any scheduled flight and 2.5 hours before from the Jelačićev square in Rijeka.
Taxi:
In front of the terminal there is of course a taxi stand, if you decide to grab a taxi make sure to agree upon the fare price before, you leave the airport.