Trogir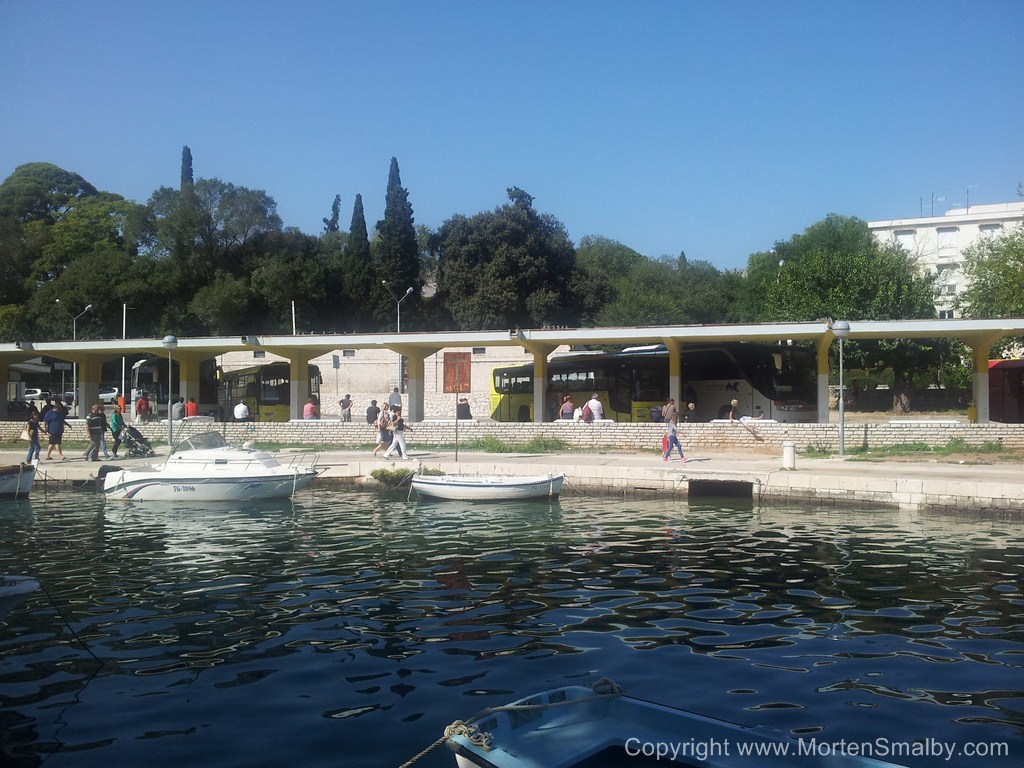 The bus station in Trogir is situated at the entrance to the city, by a stone bridge, and it is only about 500 meter away from the city center. At the bus station you can buy tickets for local bus lines (Split, Solin, Kastela, Marina etc.), intercity lines (Dubrovnik, Zagreb etc.) or international lines (Austria, Germany etc...). All buses which connect Dalmatia and don't use the highway go through Trogir.
---
Services provided by Trogir bus station
Outside of the bus station building there are several ATM machines (prepare some change if you have extra luggage because you will have to pay to the bus driver). There are also many bars and restaurants in the vicinity as well as the city core which is a must see.
---
Accommodation by the bus station in Trogir
Finding accommodation within walking distance of the bus station in Trogir, is not a problem, as well on the mainland side of Trogir as on the old town island or the Ciovo part of Trogir, there are plenty of apartments, rooms, hostels and smaller hotels. Accommodation close to the beach can be found on Ciovo in cities like Slatine, Arbanija or Okrug Gornji, if you choose to stay in one of those cities, you have local bus and boats to Ciovo as a transport option from Trogir. A large selection of accommodation units in Trogir area you can find here:
---
Car rental in Trogir
Unfortunately there is no option to rent a car directly at the bus station in Trogir, but around the old town area there are several travel agencies renting out cars. As an alternative to the local companies, it might be a good idea to consider renting a car from the split airport which is only 4-5 km away from Trogir and can easily be reached by local bus. At the airport car rental is more competitive as all major car rental companies are present, you can check out car rental offers from the Split airport here:
---
Most popular bus routes from Trogir bus station
Below we have listed some of the most popular destinations from Trogir, if you are travelling to destinations further away than Split or Zadar, you have more travel options if you "split the trip in two legs". Example, if you want to travel from Trogir to Dubrovnik you have more options if you first travel Trogir to Split and then catch another bus from Split to Dubrovnik.
National long distance Buses
Regional Bus routes
---
Bus station location
View
Bus station Trogir
in a larger map
Address of the bus station:
Kneza Trpimira 2, 21220 Trogir, Croatia
Phone (Main office):
+385 (0)21 882-947