Bus Venice to Croatia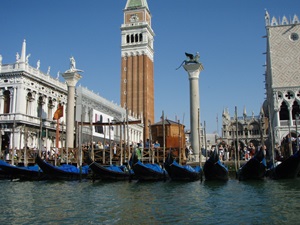 Trough out the year it is possible to travel with bus from Venice to several Croatian cities.
From Venice to Istria there is bus to the following cities
From Venice to other cities in Croatia
Note:
You also have option to travel from Venice to Ljubljana, although it is not in Croatia.
Where to catch the bus from Venice to Croatia?
The buses from Venice to either of the above mentioned cities departure from one of the following stations.
People mover station, which is located fairly close to the old town of Venice on the "Isola Nova", which is by the train station Tronchetto. Make sure to be at the station in do time, so you have time to find the exact departure point of bus.
By the Mestre train station, which is situated on the mainland. From the Venice old town you can reach the Mestre station by frequent community trains, travel time to the station is about 10-12 minutes.
As not all buses departure from both stations,
you should search for buses from both stations to your destination in Croatia
. Just type in Venice in the search form above and you will be able to pick either Venice (People mover) or Venice Mestre as your departure station.
Can I bring a bike on the bus from Venice to Croatia?
Please read or guidelines (
here
) about bringing a bike on buses operated by Croatian bus companies.
What does it cost to travel from Venice to Croatia?
All routes operated by companies which we work with, has the price stated next to the schedule, so just use the search form or click on the from – to links at the top of this post.