Bus Graz to Croatia
All year around there is
direct bus connection form Graz to Croatia
, the most common travel route is from Graz to Zagreb, but also the buses to Istria and Kvarner, which operates during the summer season are quite popular.
In Graz the bus departure from the main bus station
which is situated next to the main train station in Graz, the address of the location is Europaplatz, usually the international buses park by number 10, but this may vary to check when you are on site.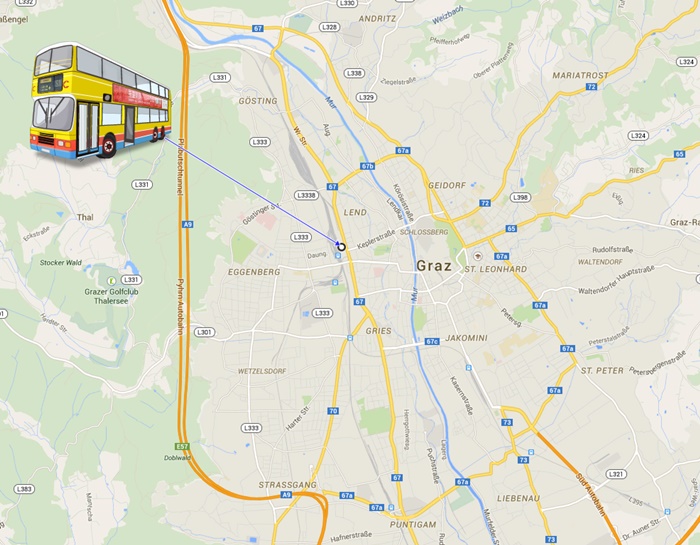 How to get to the Bus station at Europaplatz?
The exact location of the bus station, is Europaplatz (1-10) 8020 Graz, the
GPS co-ordinates to the bus terminal
are the following 47.072998, 15.417570
. From all parts of Graz you can easily reach the bus station, with either city buses or tram. If you are getting there from a city in the region, you can travel with train directly to the main trains station. If you are dropped of by car, it is possible to go directly to where to bus departure, if you need parking in the area, have several parking garages in the neighborhood.
List of bus routes from Graz to cities in Croatia
Here you can see
a list of bus routes from Graz to various cities in Croatia
, click on the route name to see departure time, ticket prices and additional information about the bus route.
Bus from Graz to cities in the mainland part of Croatia
Bus from Graz to Cities in Dalmatia
Bus from Graz to cities in Kvarner
Bus from Graz to Cities in Istria
.