Bus from Basel to Croatia
Year around it is possible to travel with direct buses from Basel to several destinations in Croatia. The bus Basel - Croatia routes are operated by Swiss and Croatia bus companies jointly. In Basel the buses depart from a bus station / stop in Meret Oppenheim-Strasse, which is just next to the central train station in Basel (the Basel Bahnhof SBB.).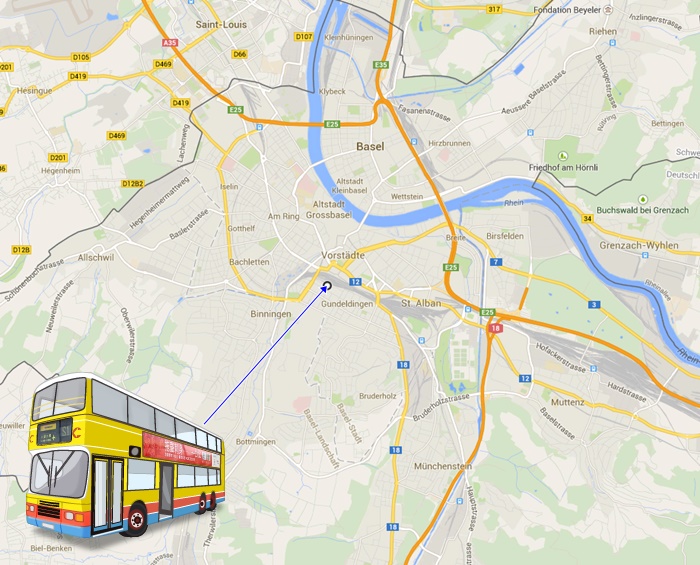 How to get to the Bus station at Meret Oppenheim-Strasse ? The bus departure point can be found at these GPS co-ordinates 47.546237, 7.587688, this should take you to the address Meret Oppenheim-Strasse 35. From all parts of Basel you can reach the bus stop at Meret Oppenheim-Strasse, either by city bus and even better by tram; just travel to the main train station SBB or one of the stops close by like e.g. the stop Gundeldingen. If you come from outside Basel, you have Regional, IC and ICE trains from lots of towns to Basel. If you arrive at Meret Oppenheim-Strasse by car, you should be able to park shortly just next to where the buses depart. Alternatively, there is a parking garage under the main train station. Bus departures from Basel to Croatia: So where can you travel to in Croatia, well basically more or less to any large and midsize city. To make it easy for you as a traveller, we have listed the most popular destinations based on their geographical regions, so just pick your destination below to see departure times and ticket prices.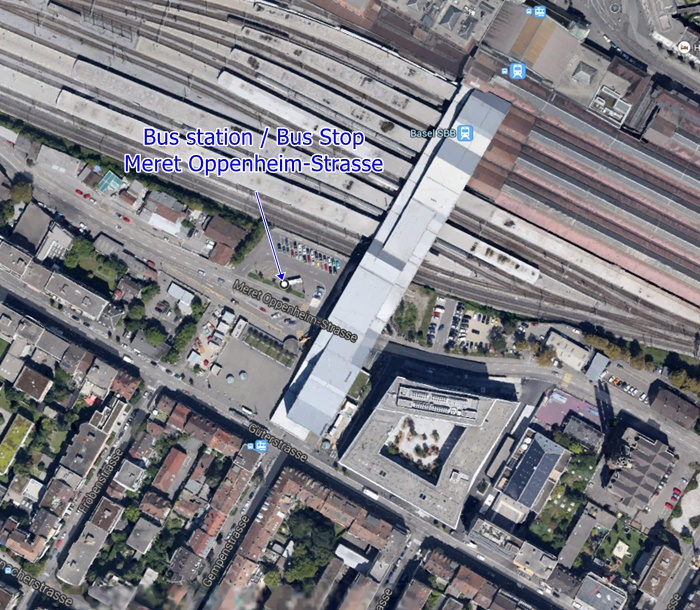 Bus from Basel to cities in the mainland part of Croatia
Bus from Basel to Cities in Dalmatia
Bus from Basel to cities in Kvarner
Bus from Basel to Cities in Istria
.