Bus Ljubljana to Croatia
All year around there
are plenty of daily bus from Ljubljana to Croatia
, the most common travel route is from Ljubljana to Zagreb, but also buses to cities in Istria and Dalmatia are quite popular
. In Ljubljana buses to Croatia departure from the main bus station
, which is located next to the main train station. At the bus station there is a kiosk and a few other small shops, in the neighbourhood, there is plenty of option, to get a cop of coffee and something to eat.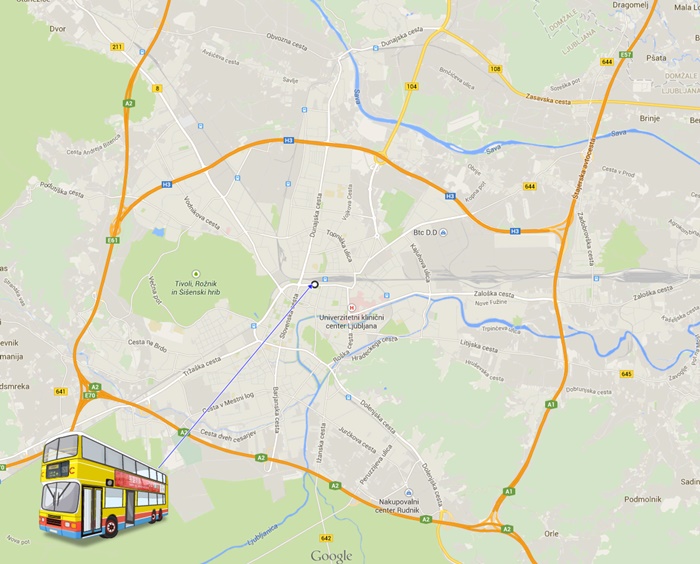 How to find the bus station in Ljubljana?
The address of the bus station is the following, Trg Osvobodilne fronte 4, 1000 Ljubljana, if you have GPS enabled device,
these co-ordinates 46.057858, 14.509429
will take you to the bus station. With public transport (city buses) you can reach the bus terminal with several lines, from cities in the region you have train or regional bus to the bus terminal. Short term
parking is possible by the bus station
, if you need to leave the car for a longer period, you have a larger parking area just before the train station. If you land a the Ljubljana airport, you can take airport bus from there to the main bus station.
Bus from Ljubljana to Croatia
Below we have listed the travel destination in Croatia, which you can reach by direct bus from Ljubljana, for other destinations, you should travel to Zagreb and then change bus there.
Bus from Ljubljana to cities in the mainland part of Croatia
Bus from Ljubljana to Cities in Dalmatia
Bus from Ljubljana to cities in Kvarner
Bus from Ljubljana to Cities in Istria
.